Description
Reaching the Unreached Through Media
Love For Asia Foundation is an evangelistic media ministry positioned to support the information technology needs of evangelism for the continent of Asia, particularly in the 10/40 Window, using digital media.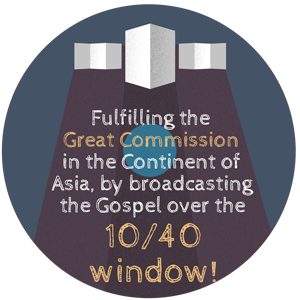 Digital media in all of its forms is proven to be the most efficient way to reach the masses of people who do not have access to traditional means of delivering the Gospel.
Millions of towns and villages (in Thailand for instance) have no Christian presence or influence, but some of these villages have access to technology such as DVD players or satellite TV.
Love for Asia plays a key role in fulfilling the Great Commission in Asia by the development, production, logistics, and distribution of media evangelism content in the languages and context of the people living in Asia. Satellite broadcasting seems to be the premier way to broadcast the Gospel over the 10/40 window from one launching pad to a vast audience, and into the millions of towns and villages spread out across the continent of Asia.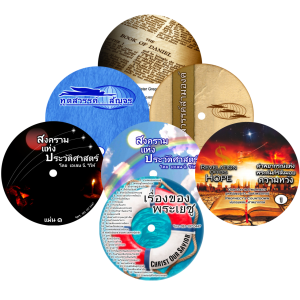 THE TOOLS FOR DISTRIBUTION
DVD's and CD's hand-delivered by Bible Workers, pastors, and church members.
Cable television via local markets.
Local television channels.
Possibly sooner, satellite broadcasting via HCBN Indonesia which has a footprint over Thailand  (www.hcbn-indonesia.org).
CURRENT OPERATIONS
The Love for Asia Media Team consists of gospel workers, editing in a small rented facility, and recording in the field. The team members are: Director Daniel Bair, writer Tesha Bair, video editor Wanida, Karen language translator Bawbaw, audio engineer Gop, and his wife, Thai language translator Frame.
Their work primarily involves editing video from evangelistic series and revival meetings, and adding subtitles for some of the different language groups in the area such as the Hmong and the Mien.